Photo to vector sample: The vector graphic includes gradients which are actually raster effects.

Raster photo to vector line art, black and white for engraving.View more like this.

Raster to vector drawing using a limited amount of Spot colors for screen printing. More like this.

Vector drawing of Geico logo, simplified for embroidery.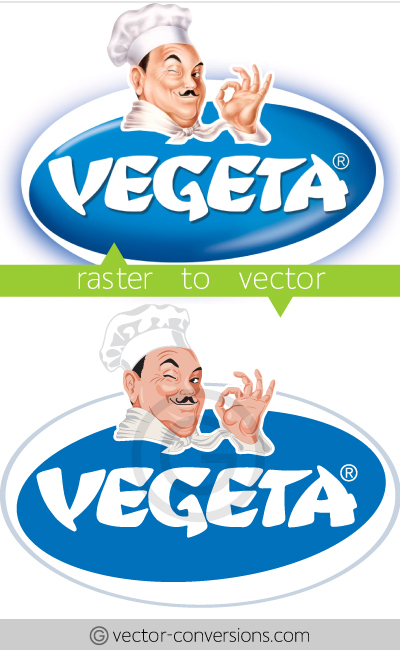 Drawing of the Vegeta logo using only vectors. No color blends.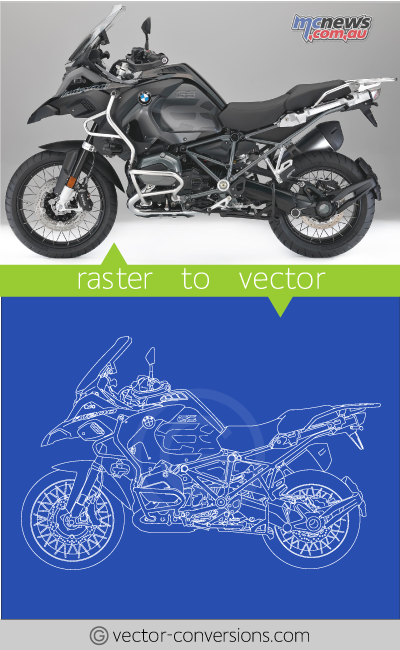 Raster graphic re-drawn in vector format using only vectors: 100% vector (True vector)

Vector image to be used for embroidery digitizing.

Vector drawing with more vibrant colors using vectors plus gradients.

Vector plus gradients - Gradients are not vectors: Not 100% vector.

Simple vector drawing of a dog. See more like this.

Poor quality image redrawn using vectors plus raster effects. See more like this.

Redrawn using vectors only (no color blends) and Pantone Spot colors. More.