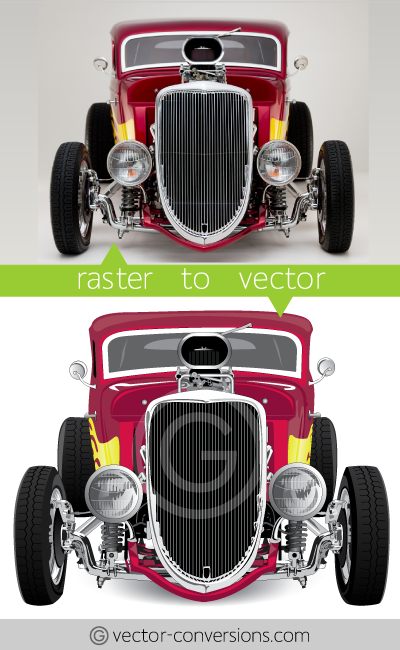 Photo to vector sample: The vector graphic includes gradients which are actually raster effects.

Raster photo to vector line art, black and white for engraving.View more like this.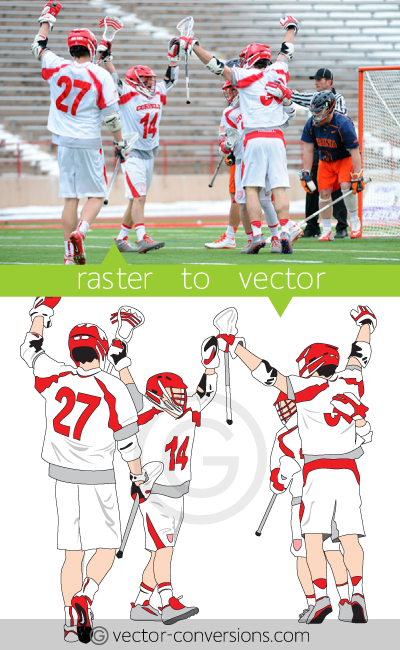 Raster to vector drawing using a limited amount of Spot colors for screen printing. More like this.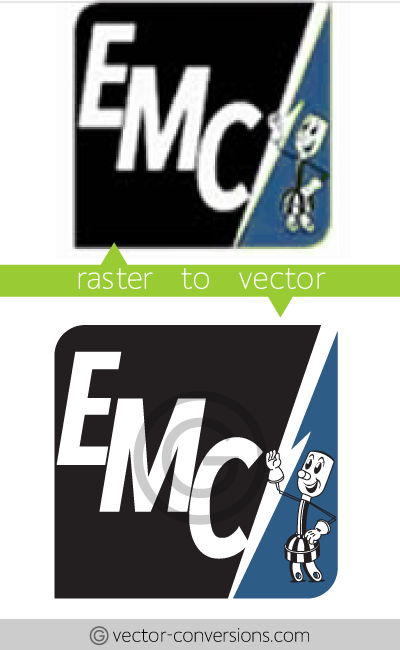 True vector: no gradients. Exact duplication vectorization has 100% guarantee.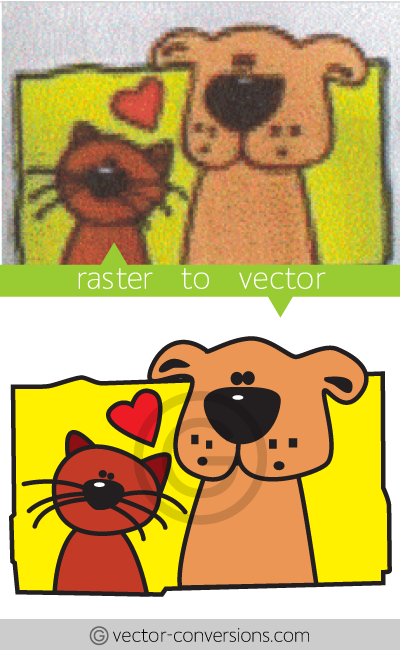 The original is a scan of a towel, reproduced as 100% vector art.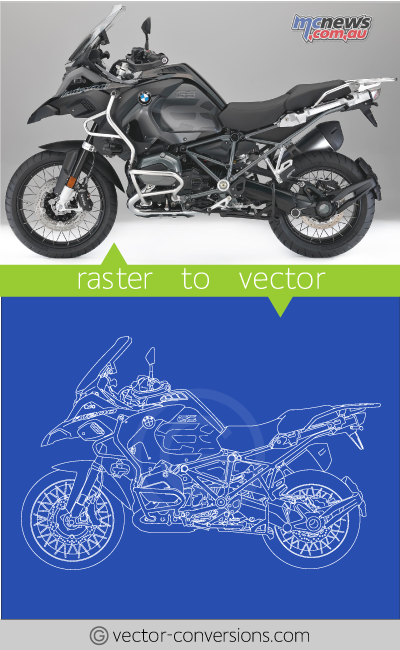 Raster graphic to vector graphic. 100% vector or True vector.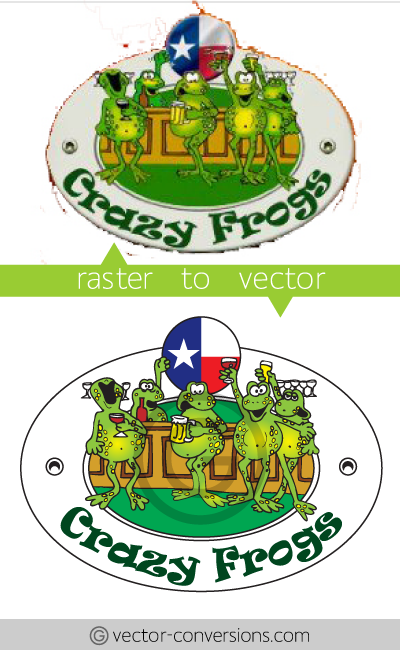 This is vector and gradient (gradient in frogs' bellies). Gradients within the vector program are actually raster effects.

Vector + Gradients. The gradient is different than the original, in this case it is intentional but gradients may look different.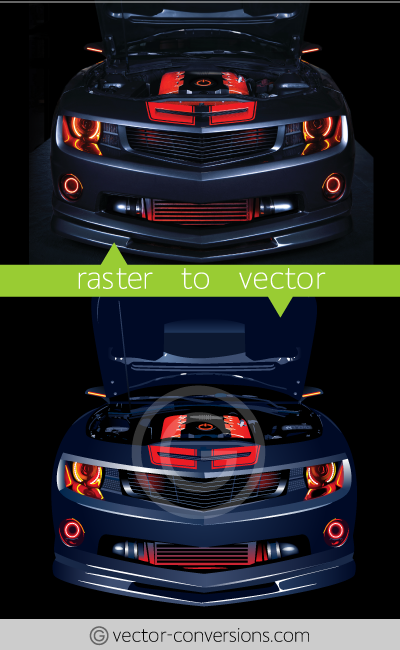 Vector plus gradients - Gradients are not 100% vector line graphic.

Simple vectorization sample. 100% vector graphic.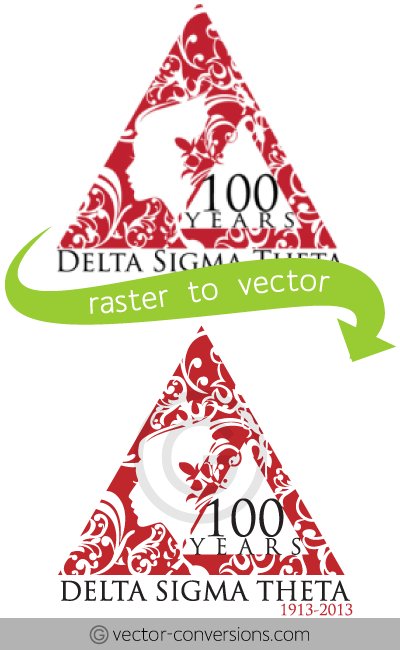 Exact raster to vector reproduction. 100% vector artwork sample.

Simple raster to vector conversion sample. 100% vector art.